About Czers Salon & Tattoo Studio
Czers Salon Studio For Men & Women Started by Mr. Pintu Kala in the Year 2015 with first salon in Kothapet, Hyderabad. Established in the year 2015, Czers Salon Studio For Men & Women in Kothapet, Hyderabad is a top player in the category Unisex Beauty Parlours in the Hyderabad. 
This well-known establishment acts as a one-stop destination servicing customers both local and from other parts of Hyderabad. Over the course of its journey, this business has established a firm foothold in it's industry.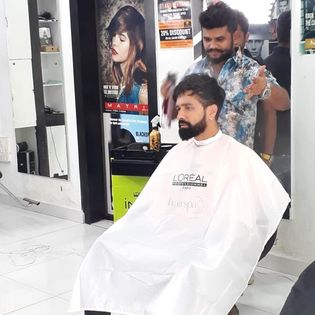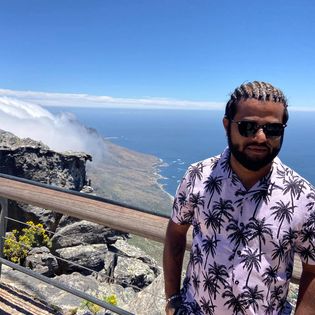 The belief that customer satisfaction is as important as their products and services, have helped this establishment garner a vast base of customers, which continues to grow by the day. This business employs individuals that are dedicated towards their respective roles and put in a lot of effort to achieve the common vision and larger goals of the company. In the near future, this business aims to expand its line of products and services and cater to a larger client base.
It offers wide range of Beauty & Wellness Services like Cut & Style, Skincare, Treatments, Hand & Foot SPA, Reflexology, Bridal & Fashion Make-up, Facials, Tattoo & Nail-art / Extensions etc.
"Czers Salon Studio For Men & Women " are Family Salon, Premium Salon, Luxury Salon, Studio Salon as well as fashion World. Czers Salon Studio For Men & Women as wide Organization currently working with its Employees who are highly skilled and professionally trained in their respective field.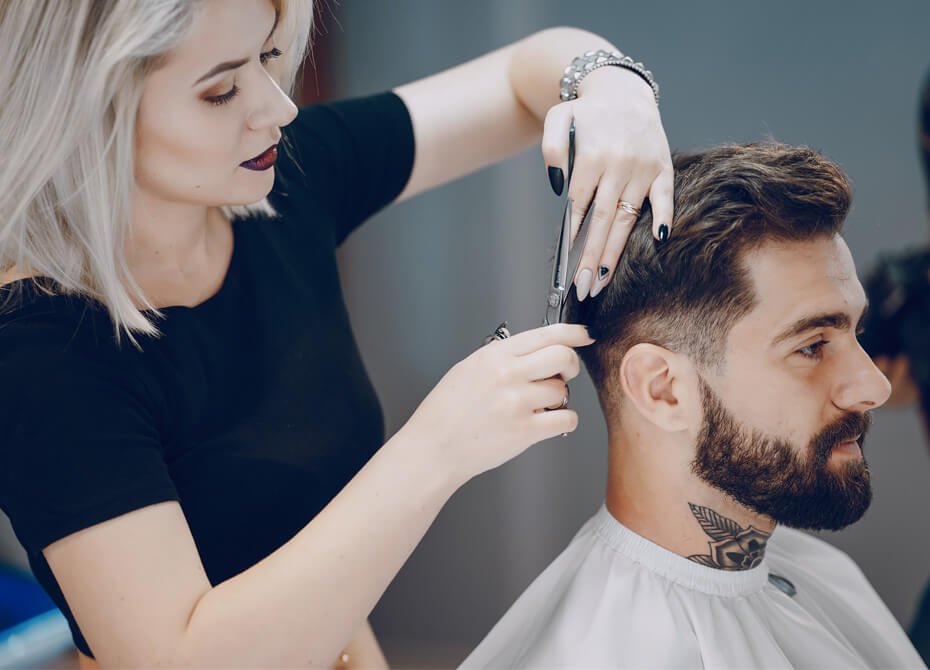 What we do
Feel Your New Style
Today, what started as a passionate venture for affordable beauty care turned into an Czers Salon Studio in kothapet, hyderabad. We are a team of dedicated stylists, beauty experts, and style creators who believe that true beauty lies in who we are.
At, Czer's Salon Studio our services are in reasonable range; we offer bridal treatment for you to look nothing but gorgeous on your Wedding day and haircuts full of vogue for special events, be it formal or informal. As a service we offer, nothing matters to us more than client satisfaction, and to meet that, we only use premium quality products for your beautiful skin.
100%

Satisfaction

100%

Our Customers
Czer's Salon, a Unisex Salon Studio in hyderabad, looks forward to being the trendsetter in the beauty domain with impressive client service. the experience we have in Hair Salon industry, our beauty experts ensure that
each client gets personalized attention, and if there's one thing you can take back with alluring looks should be a joyful heart.
If you're searching for the Best Wedding Makeup or Party Makeup, then do visit Czer's Salon Studio and experience the best quality services at relatively affordable prices. We introduce lots of offers for our clients and
try to maintain a cordial relationship with them to become our regular clients.
⦿ Czers Salon Studio in its 5 years' journey have risen to become the best salon brand in Hyderabad.
⦿ 17 years of Experience & Trained In Pune (Palace Academy),Over 60 Seminars Attended In Multiple Company Salon Industrial.
⦿ Attended Around 15 Countries (Paris, Italy, Germany, Malayasia, Australia, Russia, Zerland, Zagrab, Europe, Switzerland, Milano, South Africa) Done Masters. Through L'Oreal Matrix.
⦿ JCI Hyderabad Deccan Member of Director ( LGB ) From 2 years Onwards.
⦿ BNI Disha chapter Seasoned Member From Past 5 years.
⦿ Award From "Vikram Arts" As 'Best Celebrity Hair Style Of the Year ' in 2021 From Minister Srinivas Goud.
⦿ Asian Glamour Award In 2021 For 'Best Hair Style Winner' in delhi By Actress Sneha Ulla.
⦿ Barber HOOD Assiocation Started by Pintu Kala In 2020. As A president, He Helped For Nanir Brahimns People for (Living allowance) and started up there own salon. Till Now Completed 3 Projects (Fund Related).
⦿ Pintu Kala Has Doing Free Hair Cut for 40 Members, From Past 7 Years, Vatsalyam Foundation @ beramaguda.
⦿ Pintu Kala Has Doing Free Hair Cut for children from Past 5 years, Vithay Foundation @Dilshuknagar.
⦿ Started 3 branches In Span of 5 years.
Vision of Czer's Salon Studio
To be a Leading salon and Academy brand and Employer of Choice at National Level. To Provide Consistent Amazing Experience at value Price and create Highly Skilled, Passionate and Energetic team.
Mission Of Czer's Salon Studio
At Czers Salon Studio ,we love what we do and we love who we do it with—and for. We're full of gratitude for every person who walks through our door, and we see it as the privilege of a lifetime to make our guests feel good about themselves.